Associação de Análise Bioenergética do Nordeste Brasileiro (Libertas)
Clínica Libertas continues to provide social services, including the continuation of the Clinical Listening Project as Emotional Support, which began in 2020, during the pandemic, when the world population was, for the most part, affected by feelings of fear and uncertainties, which triggered anxiety, depression and various other emotional sufferings.
At the beginning of the Project in 2020/2021, approximately 1,200 services were carried out based on Bioenergetic Analysis, an average of 400 people assisted by 26 professionals, CBT's and/or in training, volunteers, involved in this movement. As an extension and continuity of the project, in 2021 alone, Clínica Social Libertas performed more than 5,000 consultations, benefiting about 150 people in the process of emotional listening and/or psychotherapy.
Libertas Comunidade, in its commitment to expand and disseminate Bioenergetic Analysis beyond the four walls, held (in partnership with Latin American institutions) a Latin American Diploma Course in Body Psychology, Praxis and Psychopolitics of Liberation. This course is starting its third edition in 2022, and with each edition, students are encouraged to carry out social projects for the application of Body Psychology in different communities.
The realization of social projects is part of the course conclusion work, and they are able to bring emotional support to the most remote and vulnerable areas of our Latin America, even overcoming the challenges of isolation and access to technology.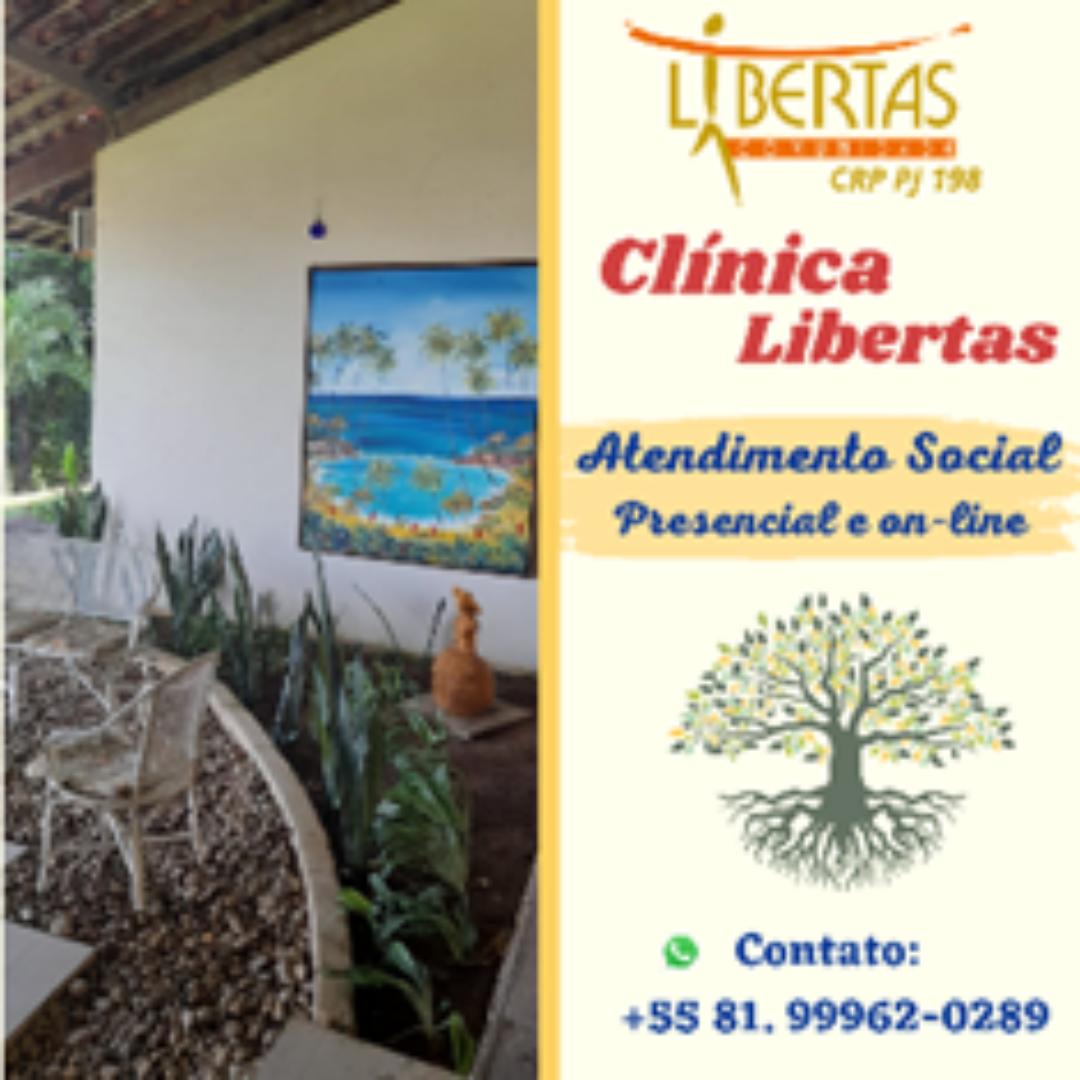 Another great event (held in June 2022) came to a very successful end: The III Latin American Congress of Body Psychology: Rooting in the Pulsar da Vida, took place in the beginning of June, in online and live format, through the Zoom Platform.
We had the participation of around 200 people, with the presence of 12 countries in Latin America, Europe and Central America, as well as the participation of 17 different approaches to Body Psychology, with emphasis on Bioenergetic Analysis, which has been represented since the opening, with the presence of the current president of IIBA – Léia Cardenuto and the current president of FLAAB – Edna Ferreira Lopes.
Grace Wanderley De Barros Correia & Jayme Panerai Alves | https://www.libertas.com.br