Join the Informal Club of IIBA Members!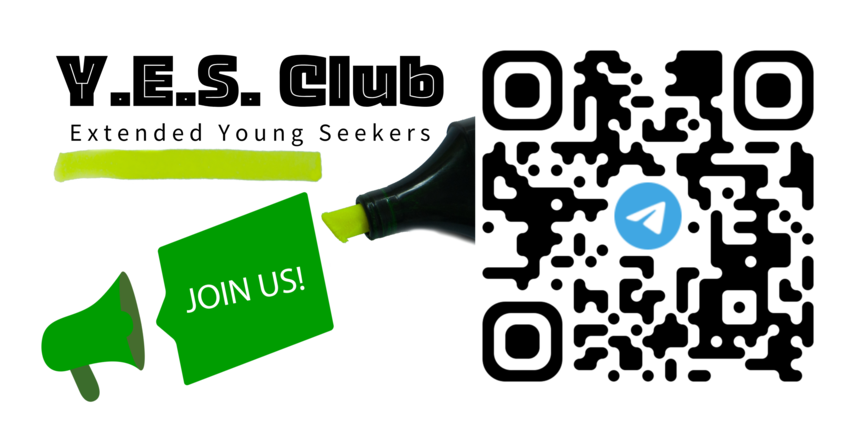 I feel that in the world of Bioenergetic Analysis we lack informal connections between people who are close in spirit, interests and searches. Let's create something like a club (as a project, the Y.E.S. Club for "Extended Young Seekers"). Youth is not about age, but about mobility, openness of mind and heart, willingness to learn new things, reevaluate your experience and all that. An experienced professional (coach, president or retired - it doesn't matter) can also be a young seeker, if he/she feels like that and wants to share his/her energy.
This Club will be in addition to the official IIBA structures to discuss current issues in their practical details. Its participants are invited to share what is important to them, get feedback on their ideas or find partners to implement. Maybe you would like to discuss what you read? Or, for example, we could think about the preservation of heritage of Bioenergetic Analysis, historical achievements and memories of our wonderful people. Another area of activity could be translation and intercultural communication. Please suggest yours!
So, Y.E.S. club is for members of IIBA who wish to create a safe space for discussion, analysis and creation of new areas of activity and solutions related to any practice in Bioenergetic Analysis. And although the club focuses more on social interaction, rather than education, professional growth is not possible without informal communication and mutual enrichment between DIFFERENT people. Yes, without the usual statuses and roles.
I believe that this place can work on the principle of self-organization, where participants manage the process in the course of interaction. While no one knows exactly how it will be, this is a bit of an adventure, a game - but within the framework of worthy professional and friendly relations.
And I don't know the extent of your interest in this idea. But let's start with a chat in a closed Telegram group (https://telegram.org). This tool, seems, is most convenient for communication in different topics. And then we'll see ...
Language of communication is still English. Not everyone speaks it well, but we will try to understand each other. Feel free to email me if you need clarification: svetlana.dinaburg@yandex.ru.
We cannot give more to the world than we accumulate inside, for ourselves!
Our group: https://t.me/+6KjPE26I3_kyYTky
About Telegram: https://telegram.org/faq
Principles:
"discussion before decision"

; the part of difficult problems is in the shadow, first of all, need to learn to notice it and speak honestly about it.

"go beyond the problem"

- as you know, the problem is not solved at the level at which it arose.

"diplomacy enriches"

- a respectful and cozy atmosphere is priceless for people and ideas.

"take your fun!"

- joy, pleasure, inspiration and humor are is privilege for serious persons in serious deals.

"leave the hierarchy outside"

- contacts of people of different experience and qualifications save from obsolescence.

"creativity in the process, not the schedule"

- a creative solution is difficult to plan, but all previous conditions are important for him.

"what is interesting to me may be useful to others"

- this is about the motives for participation and the expected profit.
Join the Y.E.S Club and let us know your ideas, thoughts and suggestions! I am looking forward to getting in contact with you!
Svetlana Dinaburg | svetlana.dinaburg@yandex.ru