Webinars - Season 2023
Webinars - Season 2022
Webinar 1: Narcissism by Scott Baum
Webinar 2: Shock, trauma by Robert Coffman
Webinar 3: Somatic Resonance by Vita Heinrich-Clauer
Webinar 4: Aggression as a Life Force and Grounding as a Life Stabilizer by Angela Klopstech
Webinar 5: Working with Resistances in Bioenergetic Analysis by Odila Weigand
Webinar 6: Couple Therapy in Bioenergetic Analysis by Garet Bedrosian
The first series of webinars (6 episodes) talks about the principles of Bioenergetic Analysis, and about some character structure types further developed by Alexander Lowen:
Webinar 1: Bioenergetic Basics by Guy Tonella
Webinar 2: Schizoid Character by Louise Fréchette
Webinar 3: Oral Character by Vincentia Schroeter
Webinar 4: Psychopathic Character by Thomas Heinrich
Webinar 5: Masochistic Character by Garry Cockburn
Webinar 6: Rigid Character by Liane Zink
The Clinical Journal of the International Institute for Bioenergetic Analysis is published annually and is distributed to all members of the international organization. Its purpose is to further elaborate theoretical and scientific concepts and to make links to enhance communication and broaden our connection with other schools of therapy, as well as with academic psychology, medicine, and other psychosomatic schools of thought. Bioenergetic Analysis is published once a year.
Bioenergetic Analysis publishes clinical reports, theoretical analyses, empirical investigations, and book reviews pertaining to the theory and practice of Bioenergetic Analysis.
All issues of the Clinical Journal are also available in print. On the website of Psychosozial-Verlag you will find all the available printed issues and you have the option to order a copy.
Since 2005, our Clinical Journal is now publsihed in our new e-library. This service allows you to get full issues in PDF format, as well than individual articles extracted from these issues.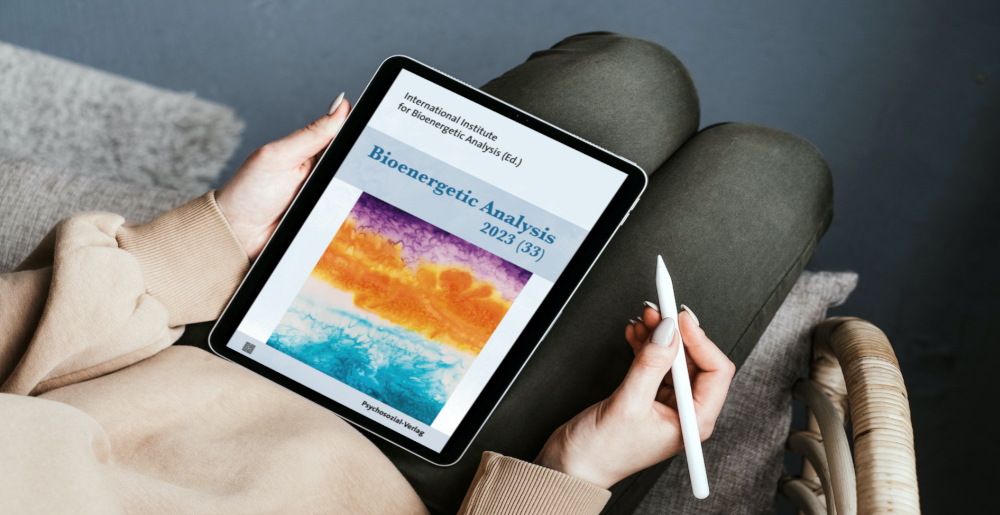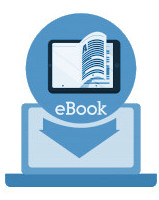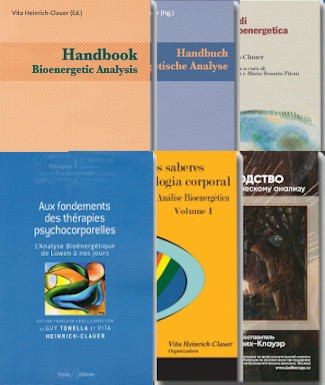 The IIBA Reader, is more than just a compilation of professional articles. This is a historical document. It traces the development of thinking and practice in Bioenergetic Analysis.
The papers in this compendium span a wide range of ideas, perspectives, clinical applications, and viewpoints.
Articles

A full bunch of articles in different languages
written by Bioenergetic Therapists
IIBA Awards

IIBA Awards have been created to support the clinical work, social work activities and our research projects in the bioenergetic community.