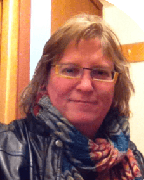 I have maintained a health care practice in the Chicago area since 1988. As a Body-based Psychotherapist and Addictions Counselor, I currently see clients for individual therapy (and some related adjunctive family consultation). I also consult with clients regarding their career development and/or current work challenges, including strategizing for optimal management of difficult business relationships. My professional background includes counseling and drug abuse prevention, a separate practice in hands-on bodywork therapy, mind/body psychotherapy and holistic and traditional health consultation/treatment for patients. Since 1988, I've worked with clients needing varied assistance, ranging from support with serious or terminal illness, to, mind/body psychotherapy or counseling, to health optimization and wellness care with a specialization in coordinating wholistic and western medical care..
I also provide spiritual counseling and support to those grieving the loss of a loved one.

I also consult with families, assisting them with a wide range of challenges relating to managing long-term care, patient decline, and end of life challenges. In 2006, I expanded my practice, and began to develop a comprehensive assessment and management system for Long-Term Care Management, primarily for elderly patients, in all settings. I am a licensed Nursing Home Administrator.

I've intermittently had a sideline of writing, producing and recording music - with a focus on music that supports healing, grieving, and recovery.
United States of America -USA-