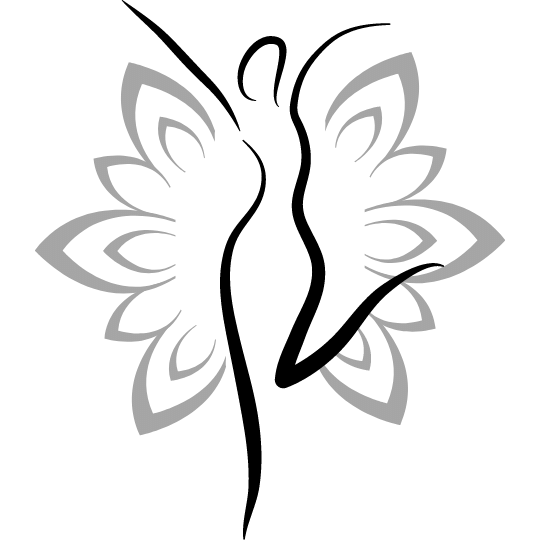 A bioenergetic psychotherapy session is an analytical, body & relational therapy. You will do verbal work, body work and bodily exercises.
Verbal work consists of the history of the client (to understand her/his psychodynamics, and relate to the present moment.
Body work consists of how history of the client is structured in their body in the form of blocks and tensions.
Bodily exercises help the client to release tension and release vital energy to live in the present.
Bioenergetic psychotherapy takes place in the relationship between the therapist and the client. A Bioenergetic therapy session offers the client a safe environment where they can become aware of their old patterns and where they make the necessary changes to live your emotions more intensely.
Get a better understanding about bioenergetic therapy by watching this video:
The articles (as follows) explain what to expect of a bioenergetic psychotherapy, too:
Understanding the Connection Between Your Personality and Your Body
Our total person, mind, body and spirit, is functionally one in its expression of our struggle to be a loving, fulfilled, autonomous person in this world. When the personality balance we have established is challenged or doesn't work in our relationships, we begin to feel anxious, compulsive, depressed or generally dissatisfied. We enter psychotherapy looking for way to change. We slowly begin to understand that our automatic way of being in relationship doesn't get us what we want. We discover that in order to survive in our family, we made costly compromises that have resulted in a life which now feels limited, constricted or unfulfilled. Bioenergetic psychotherapy becomes the safe relationship wherein we can discover the parts of our self that was compromised; explore the present day circumstances that trigger us into our compromised way of being and then experience our truer self in a therapeutic relationship and in the world.
In Bioenergetic psychotherapy, as we tell our life story and the problems that bring us into therapy we begin to recognize that our current condition is directly related to our inability to expand and to feel new situations in our life. Our physical form and corresponding personality pattern is not physically and emotionally flexible enough to move with and integrate the excitation produced in changing situations. We are therefore unable to respond appropriately or in a fulfilling manner to our life's demands.
Incorporating the Body in Bioenergetic Psychotherapy
Body work is simply the inclusion of your body in the therapy session. This takes many different forms. At times, body work directs you to become aware of and stay in connection with how your body is responding in the moment. What parts of your body are you most aware of? What sensations are occurring in these parts of your body? What parts of your body are you least aware of? How might you describe the sensations in these, less felt parts of your body? Body work is used to bring increased awareness of your bodily sensations, and to connect these sensations to your feelings and to historical events.
As you become more in touch with your body, the bioenergetic psychotherapist works with the basic concepts of breathing more deeply, grounding yourself more in your body (becoming more conscious of what it really feels like to live in your body; allowing yourself to notice when you feeling nothing, go numb, get anxious, afraid; feel needy, desperate, hopeless - all on a body level), and helps you release a wide range of feelings that have been held back as a means of coping and surviving. From this increased contact with your self and your feelings, which develops in the safety of a solid, trusting relationship with your bioenergetic psychotherapist, you begin to understand the connection between your present physical state and the experiences of your infancy and childhood which created it.
Body work also involves a unique relationship with the bioenergetic psychotherapist. In bioenergetic therapy, the therapist uses therapeutic touch to facilitate the therapeutic process. Certified bioenergetic psychotherapists have been fully trained to appropriately use touch in the therapeutic setting. Because most of us were wounded either by the misuse of touch or by the lack of touch in our early years, therapeutic touch helps to contact, understand and release contractions in our body. The therapeutic use of touch also helps deepen your feeling of and connection with your own body and your feelings, as well as increasing your connection with your bioenergetic psychotherapist. It is important to know that the therapeutic use of touch is never sexually intrusive or exploitive. Therefore, through this safe physical contact and the corresponding feelings which develop in the safety of a solid, trusting relationship with your therapist, you begin to understand the connection between your present physical state and the experiences of your infancy and childhood which created it. You learn that to deny your body is also to reject your deep longing for love, contact and affection, in order to avoid your fear of being hurt, rejected and disappointed.
The use of body work in bioenergetic psychotherapy moves from little body awareness to conscious body awareness, little body understanding to greater body understanding and little freedom to express to greater freedom to express.
As therapy progresses, you'll realize that the constrictions in your body are really a defense against feeling and releasing a variety of different feelings. The immobility of your body stems from deep-seated fear of such expression. Given the opportunity to express your feelings by pounding or kicking and given the chance to voice your negativity, within the framework of a safe, therapeutic relationship, you discover that you will not be abandoned or destroyed for expressing your feelings. Through the acceptance of your body and its feelings, you will intuitively broaden your contact with all other aspects of reality. Since the body is such an important part of who we are, any increase in contact with your body will produce a significant improvement in your self image, interpersonal relationships, in the quality of your thinking and feeling and in your enjoyment of life. In this way, Bioenergetic psychotherapy works with the underlying patterns that are consistent throughout life and relationship, effecting change in all aspects of interactions, relationships and daily living.
Find a certified bioenergetic therapist in your area ...