Conference Schedule Overview (Click here to open ...)

Both Pre-Conference Workshops are designed to immerse you in a subject through exploration. You'll leave with practical, use-today bioenergetic approaches, strategies and techniques. You will learn and network with your bioenergetic peers in an intimate setting.
The simultaneous 2 Pre-Conference Workshops will take place on Wednesday, August 16, from 9:00 am to 6:00 pm.
Breaks for lunch (not included) and other shorter breaks will be decided in the group.
Registration is limited to 20 participants per Pre-Conference Workshop. Register early to reserve your spot!
The Pre-Conference Workshops are NOT included in the conference registration fee and are only available for registered conference attendees.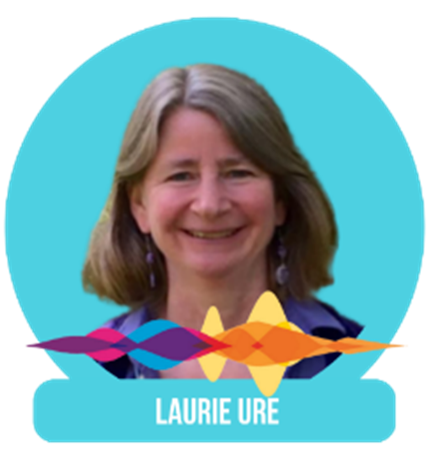 Laurie Ure is a licensed Independent Clinical Social Worker and Certified Bioenergetic Therapist, Local Faculty Member from the Massachusetts Society for Bioenergetic Analysis (USA) and brings over 25 years of experience with Bioenergetic Analysis.
Laurie URE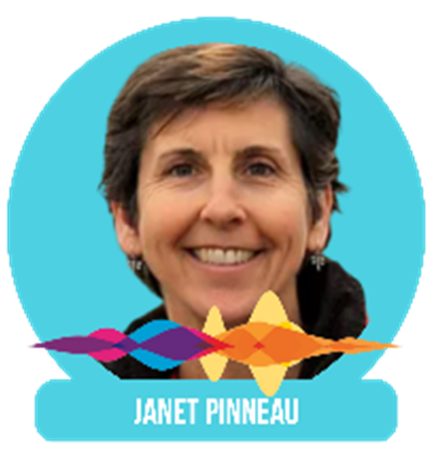 Janet Pinneau is a Marriage and Family Therapist, licensed in California and Oregon (USA). She is a Certified Bioenergetic Therapist, Local Faculty Member from the Southern California Institute for Bioenergetic Analysis, and an IIBA International Trainer. She is currently in her second term as Vice President on the IIBA Board of Trustees, and she has great joy in being a member of the planning committee for the Annual Southern California Bioenergetic Conference for over 15 years.
Janet PINNEAU
Pre-Conference Workshop with Laurie URE & Janet PINNEAU
Reclaiming Your Full Voice
In a community of support we will explore together how our bodies give voice. Our exploration will begin with how we inhibit our voices through tension and constriction based on fear. Through work with individuals, in pairs, and as a whole group, we will experiment with opening our voices to the full range of expression. We welcome you to join us in raising your voice!
The language is English, although Léia Cardenuto will provide translation to Portuguese.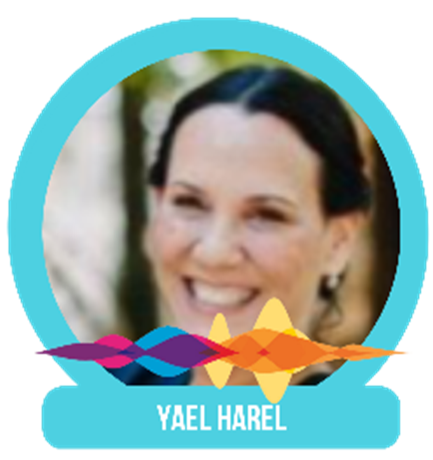 Yarel Harel is Master in Expressive Movement Therapy, International Faculty Member of the IIBA, Local Faculty Member from the Israel Society for Bioenergetic Analysis and member of the IIBA BoT.
Yael HAREL
Pre-Conference Workshop with Yael HAREL
To be Discovered and Invited by The Other / Mother
The developmental journey from the beginning of life in the mother's body holds the promise of being invited to life and to be a part of the human family. The invitation to be discovered and evolve is central to therapy in Bioenergetic Analysis and a basic ethical responsibility of the therapist.
Language: The language is English, although Liane Zink will provide translation to Portuguese.

Pre-Conference Fees (Click here to open ...)

Conference Chair
• Liane Zink
Organizing Committee
• Ana Lucia Faria
• Cristina Piauhy
• Eulina Ribeiro
• Leia Cardenuto
• Malu Bellodi
Scientific Committee
• Edna Lopes
• Josette Van Luytelaar
• Laurie Ure
• Maê Nascimento
• Mariangela G. Donice
• Odila Weigand