2018 IIBA Professional Development Workshop (PDW)
Prof. Development Workshop (PDW)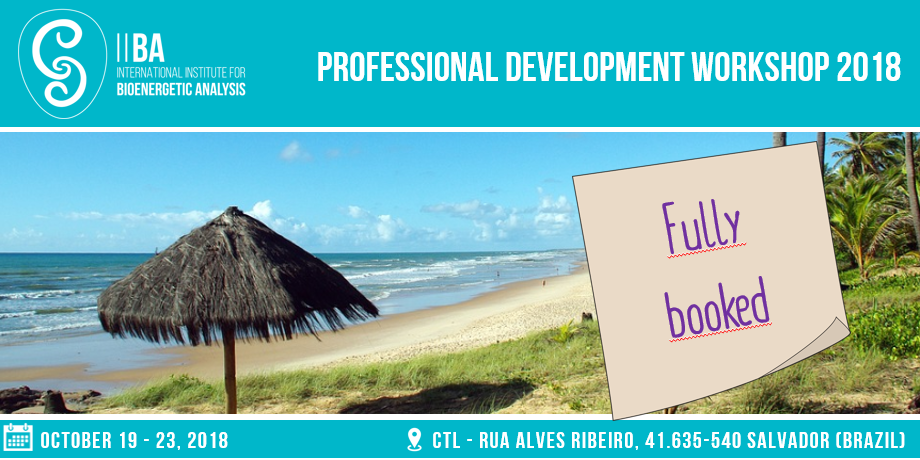 Data: :
19/10/2018
13:00
-
23/10/2018
13:00
Local: CTL (Centro De Treinamento De Líderes) - Rua Alves Ribeiro, 41.635-540 Salvador (Brazil)
2018 IIBA Professional Development Workshop
October 19 - 23, 2018
This PDW will address how, as a clinician, we work with shame, how we may get caught in our own shame while working with our clients and how to maintain or repair the connection that shame disrupts.
Shame resides in the dark recesses of our psyches. It restricts the flow of energy in our bodies and deadens the spirit. Shame inhibits us from contact with others. Rage makes active our inner helplessness and shame. Expressing rage moves energy out, freeing, temporarily, built up tension. Rage feels powerful and protects us from feeling the shame within. However, the cycle of shame and rage will again be put into process if the underlying shame is not acknowledged and addressed.

The PDW is an unique occasion for all participants to practice and to learn more as they are supervised in their clinical work, to share with colleagues from many different places, to attend theoretical presentations (or present if required), and to be supported and helped in their professional development in a safe, secure and empathetic atmosphere.
We are looking forward to welcoming a group of committed, open, dedicated Bioenergetic therapists for four days of intense work, exciting learning, and enriching personal development.
Workshops
| | |
| --- | --- |
| Track 1 | For trainees who have completed at least 3 years of training and those who are not yet certified Bioenergetic Therapists. |
| Track 2 | For CBTs who would like to become a supervisor. |
| Track 3 | For those members who are applying to be International Faculty Members. |
IIBA International Faculty
| | |
| --- | --- |
| Diana Guest | Diana Guest, MFT, CBT is in private practice in San Diego. She is the current President of the IIBA, International Faculty Member, former president of the San Diego Institute for Bioenergetic Analysis and a member of the IIBA Teaching Committee. She is co-author of "The Clinician's Guide to 12 Step Programs" and "Where's my Real Life? I know I put it some where: a woman's guide to stress". She also co-produced the bioenergetic exercise DVD "Stressless". |
| Rebeca Lea Berger | Rebeca Lea Berger is a Psychotherapist, CBT, International Faculty, Teaching Committee and Research Commitee Member She works in a private practice in São Paulo. |
| Alex Munroe | Alex Munroe is a social worker in Ontario, Canada. He received his MSW in 1973. He established a private psychotherapy practice in 1986, and this continues. He has been on the International Faculty since 2003. He served on the IIBA Board of Trustees from 2002-2004 and 2006-2008, is a past member of the IIBA Ethics Committee and acted as chair of the IIBA Restructuring Committee 10 years ago. |
Rates
| | | |
| --- | --- | --- |
| Track 1 | Track 2 | Track 3 |
| USD 230 | USD 260 | USD 295 |
Room and Board
| | | |
| --- | --- | --- |
| Single Room | Double Room | Triple Room |
| USD 220 | USD 360 | USD 480 |
* Room and Full Board at the CTL Training Center - four nights arriving on October 19 (Friday) and leaving on October 23 (Tuesday). Limited rooms with air conditioning available (supplement: USD 32/room). Rooms will be assigned on a first come first serve basis. If you would like to room with someone please indicate her/his/their name/s on your registration and be sure that you have asked her/he/them!
Language
Will be in English although we will try our best to provide simultaneous translation (EN-PT) during the whole workshop. We encourage participants from all countries and we know from past experience that participants can help each other with translation.
Travel information
When making travel plans please take into account that the workshop will begin at 1 pm on Friday, October 19 and end on Tuesday, October 23 just around 1 pm.
Testimonials from past PDWs
| | |
| --- | --- |
| 1 | "… Even though I had been to a PDW before, I was surprised to discover that part of me was afraid to go: afraid I would be judged, evaluated and found lacking. It was exactly the opposite. I was supported in my growth as a person and as a bioenergetic therapist. I "worked" as a therapist in front of my peers (and betters) and received so much supportive and useful feedback, suggestions and exposure to new techniques that I am eager to get back to work tomorrow and put some of this new knowledge into practice. …" |
| 2 | "… As a Jungian Orientated Bioenergetic Therapist I was strongly drawn to the workshop topic. I decided to go with some fear and reservation about how the Bioenergetic part of the training would be for me. I was pleasantly surprised at the graceful and loving acceptance and appreciation of different modes of body work being honoured. The International atmosphere was powerfully nurturing and affirming on deep levels for me. …" |
| 3 | "… This was one of the best experiences of training and supervision I have ever had. I wouldn't have enjoyed this difficult experience of presenting and teaching as much as I finally did, had there not been all those conditions. …" |
| 4 | "… I can honestly say that this was the best course I have attended in over 30 years of continuing adult education. …" |
| 5 | "… A unique opportunity that should not be missed-powerful, supportive learning. …" |
Download the papers proposed during this 2018 PDW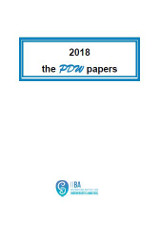 Find out more about past editions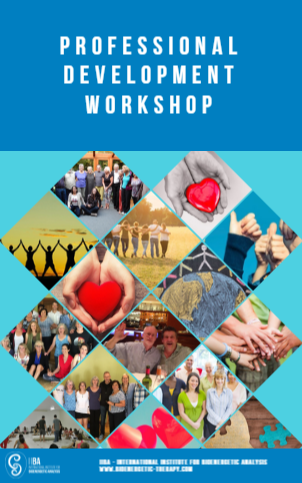 Telefone :
+34 936 007 448
Email :
Este endereço de email está sendo protegido de spambots. Você precisa do JavaScript ativado para vê-lo.
Endereço :
Rua Alves Ribeiro, 41.635-540 Salvador
Brazil

Todas as Datas:
De

19/10/2018

13:00

até

23/10/2018

13:00