Approach to healing shock and trauma in Bioenergetic Analysis
North America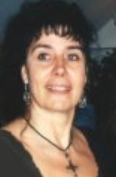 Data:
08/02/2020
00:00
-
10/02/2020
00:00
Luogo: 7030 Marconi Street, no. 307, Montreal, H2S 3K1 (Canada) | Città: Montréal, Canada
Approach to healing shock and trauma in Bioenergetic Analysis
Violaine De Clerck will be holding a 3-day workshop (Feb 8-10, 2020) in Montreal on her approach to healing shock and trauma in Bioenergetic Analysis, which is related to her perspective on catharsis and relationship, integrating original and modern bioenergetics.
This workshop is open to advanced trainees and CBTs.
The cost will be $350USD per person for Violaine's teaching, and an additional $50-60 CND to cover space rental (final amount to be determined by number attending). The maximum capacity will be 14 and the minimum will be 10(although Violaine might accommodate a smaller number at her discretion). Violaine will provide a receipt for the teaching portion of the cost.
There will be 6 hours daily of teaching, with the following schedule:
Saturday and Sunday: 10AM - 6PM
Monday: 9AM - 4PM
This workshop is not sponsored by a society, rather it is organized by therapists interested in learning from Violaine. Marie Sybille Coppee has kindly allowed us to rent her space. She is a member of the Quebec Society for Bioenergetic Analysis, and her spacious office is often used for Bioenergetic trainings.
Here is her office address:
7030 Marconi Street, no. 307, Montreal, H2S 3K1
Participants are responsible for their own lodgings & food.
Montreal is a multicultural city, primarily francophone with many people either fluent or partially fluent in English. It features great cuisine, entertainment, & tourist attractions. Transportation is excellent by subway, bus or cab. There is one airport in Montreal - the Pierre Elliot Trudeau airport.
If you would like to attend, a deposit of $350USD will count as your registration.
Please contact Robin Goldstein (Questo indirizzo email è protetto dagli spambots. È necessario abilitare JavaScript per vederlo.) to arrange payment if you live in the US, and Carol Melnick (Questo indirizzo email è protetto dagli spambots. È necessario abilitare JavaScript per vederlo.) if you live in Canada. If you live outside the US and Canada, please reply to any of us. The rest of the fee, to cover studio rental, will be payable closer to the time of the workshop once we have a final number of participants.
The first 14 to sign up will be registered, and we will maintain a wait list in the case of cancellations. As this is an effort that is put together by a group of therapists rather than a society, we are not able to offer refunds for cancellations. However, we can connect you with those on the waitlist if you wish to work out an exchange.
If you have any questions, please reply to all of us. This is a joint effort in which the four of us are sharing. One of us will reply to you.
Marina Rozenberg, Carol Melnick, Robin Goldstein and Leeiner Munoz
Email
Questo indirizzo email è protetto dagli spambots. È necessario abilitare JavaScript per vederlo.
Luogo
7030 Rue Marconi #307, Montréal
QC H2S 3K1, Canada

Altre date
Da

08/02/2020

00:00

a

10/02/2020

00:00