5th Virtual Society Directors & Presidents Meeting
IIBA Int. Conference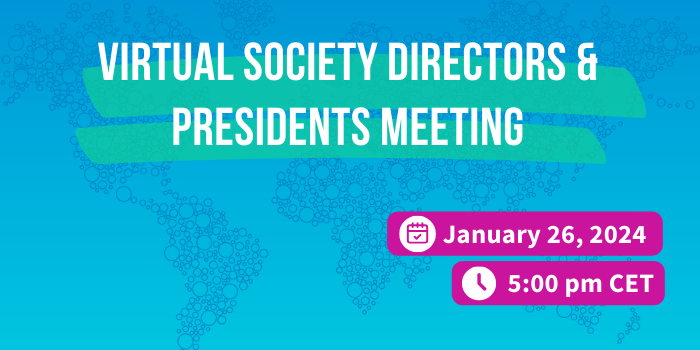 Fecha:
26/01/2024
17:00
-
18:30
Lugar de reunión: Zoom Meeting | Ciudad: Navàs, España
5th Virtual Society Directors & Presidents Meeting
We would like to invite all our presidents and directors from our affiliated societies, training groups and federations to join us for conversation, friendship, community. We will meet on January 26, 2024 (Friday).
Kindly confirm your attendance by info@bioenergeticanalysis.com. If you have any specific agenda items or topics you would like to propose for discussion, please feel free to share them with us in advance.
We look forward to the honor of your presence and the opportunity to strengthen the bonds. Should you have any inquiries or require further information, please do not hesitate to contact our Back-Office.
Thank you for your attention, and we anticipate a productive and collaborative meeting.
E-mail
info@bioenergeticanalysis.com
Dirección
Navàs, Bages, 08670, Barcelona
Cataluña, España