Working With Pre-and Perinatal Issues in Bioenergetic Analysis
Europe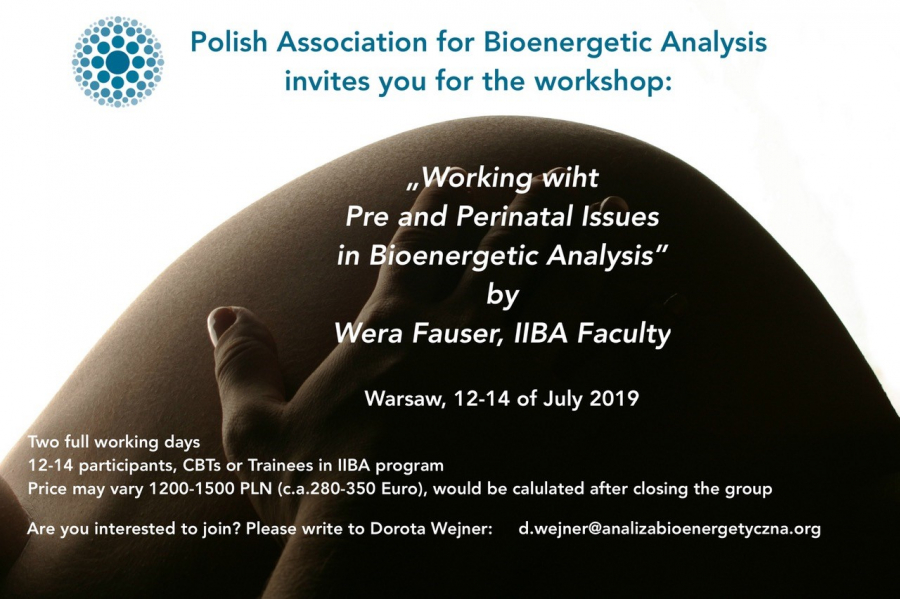 Date:
12/07/2019
00:00
-
14/07/2019
00:00
Venue: Polskie Stowarzyszenie Analizy Bioenergetycznej | City: Warsaw, Poland
Working With Pre-and Perinatal Issues in Bioenergetic Analysis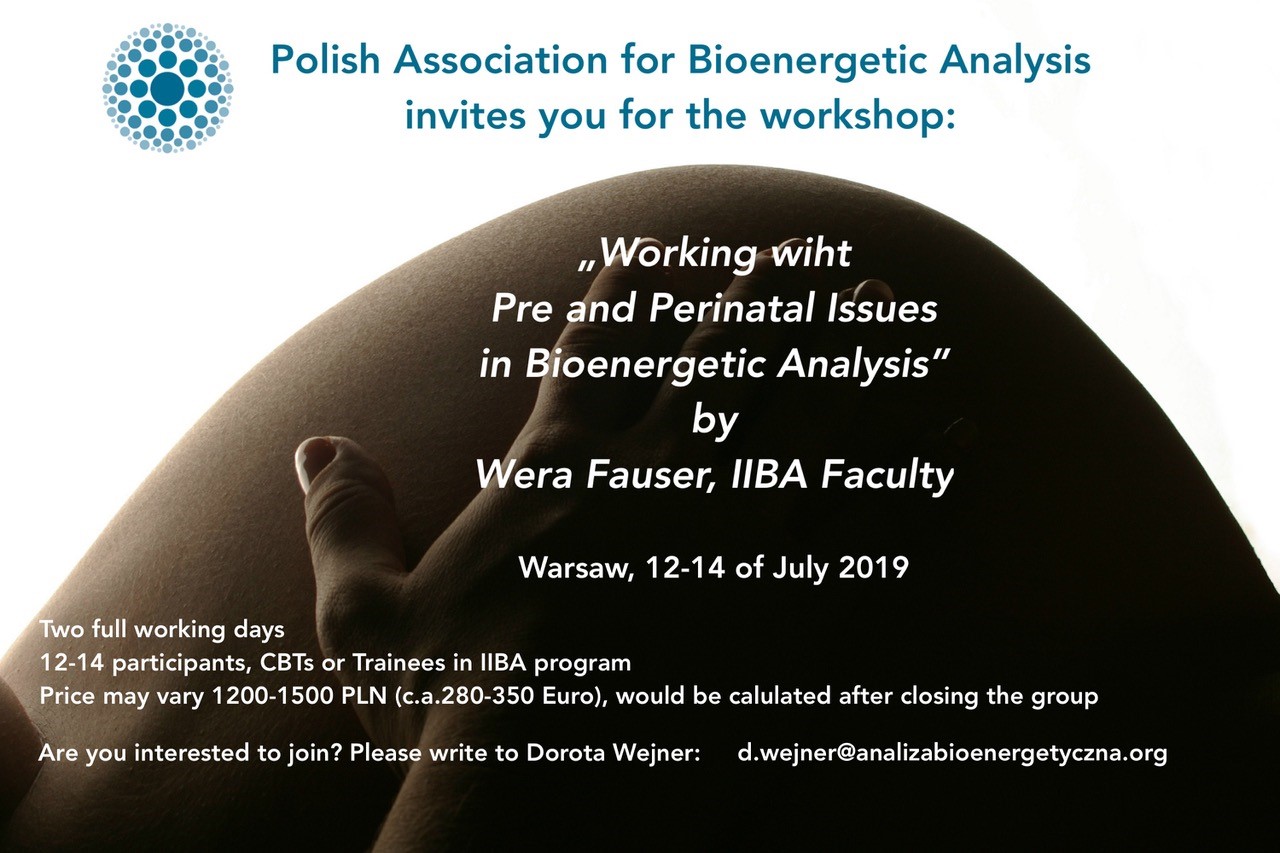 Our deepest impressions, expectations and beliefs concerning the world and our first relationships stem from our prenatal time in the womb of our mother, from the way we were born and from the time right after birth. They are stored in our stembrain, in our limbic system and in the cell-memory.
Had our first bonding and grounding experiences been sufficiently optimal we have a secure base to grow. If this wasn't the case our whole physical and psychic development can be fundmentally influenced. These imprintings can have an impact on our relationships with other people today, and they can also appear in the therapeutic setting.
After a theoretical introduction the effects of deficits or even trauma during the pre-and perinatal period will be described with the help of case-vignettes.
Possibilities for diagnosis will be presented.
Methods to work with these early prenatal themes will be shown and practically experienced in dyads or in individual work.
Methods to heal birth-trauma will be presented and - if the time allows and if it is wished - will be experienced directly.
WERA FAUSER, psychotherapist, ECP, studied literature and languages. Non-medical practitioner (Heilpraktikerin) in private practice since 1984. Bioenergetic Analyst (CBT) since 1987, supervisor (SGfBA). International Trainer (IIBA). She has also been trained in Gestalt-Therapy, Family and Couple-Therapy and Pre- and Perinatal Psychology.
Email
This email address is being protected from spambots. You need JavaScript enabled to view it.
All Dates
From

12/07/2019

00:00

to

14/07/2019

00:00