Pre-Conference Workshops - IIBA International Conference 2019
IIBA Int. Conference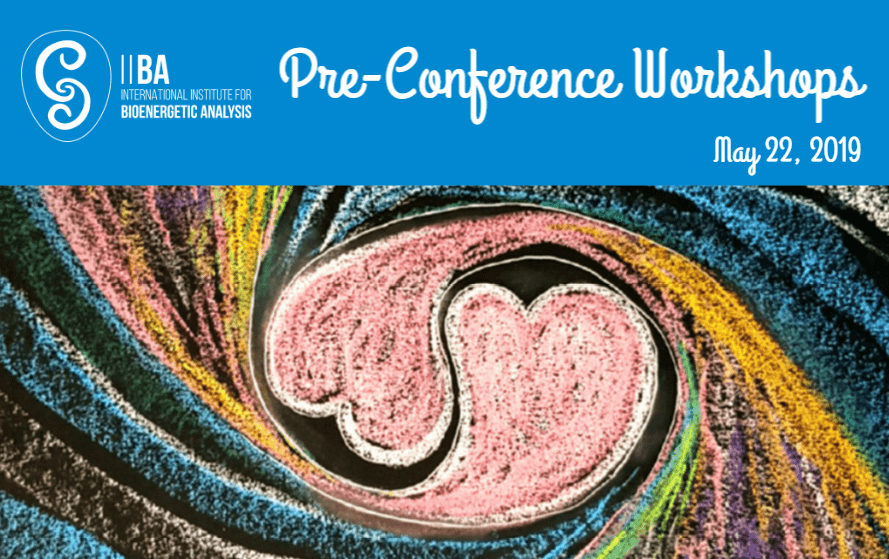 Date:
22/05/2019
00:00
Venue: Hotel Golf Mar, Maceira, Portugal
25th IIBA INTERNATIONAL CONFERENCE
The Bioenergetic View of Love Healing Connection Authenticity
PRE-CONFERENCE WORKSHOPS
May 22, 2019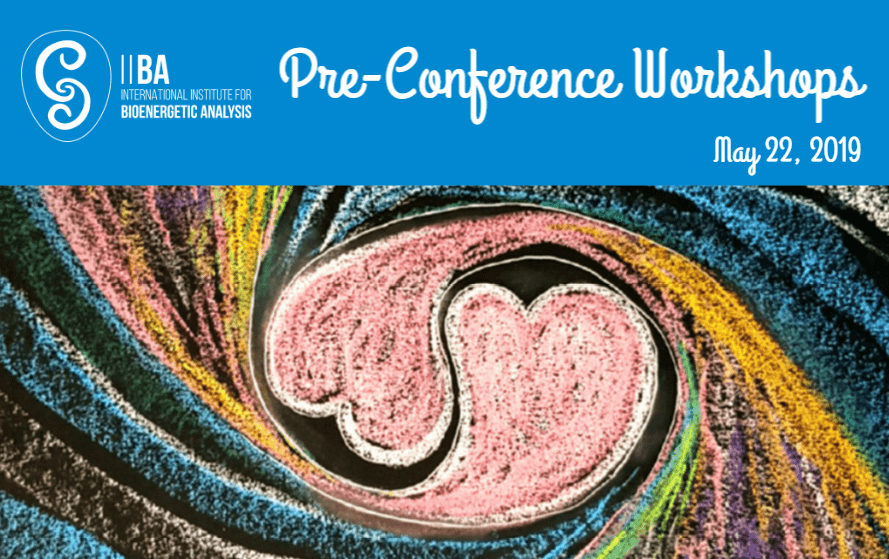 Pre-Conference Workshop 1: Garet Bedrosian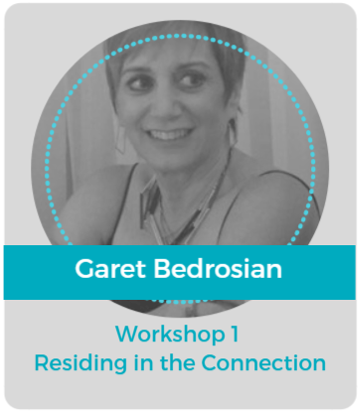 Biography
LCSW, CBT, CIRT is a Bioenergetic Therapist, a member of the IIBA faculty, a member of the IIBA Faculty Committee and served as Executive Director of SCIBA. Garet is an IMAGO Relationship Therapist and Workshop Presenter. In the last four decades Garet has followed her curiosity and energetic passions through a wide range of experiences. She holds certifications in EMDR-II, Expressive Arts, Reiki-III and two certifications in Equine Therapy and Coaching. Garet has developed a wholistic approach to working with couples that combines Bioenergetics, IMAGO Relationship Therapy, Reiki and Equine Therapy. Garet and her partner have established FeatherHeart Ranch in Ramona, California where they offer and host Wholistic and Equine Assisted Workshops for individuals, couples, groups and organizations.
Residing in The Connection: The Importance of The Pause
By the time a couple comes into therapy, they are often distressed and disconnected. They are stuck in a pattern of defensive reactivity. Lacking the tools to move through this negative cycle, the couple loses hope for finding their way back into connection on their own. This is when they come see us.
The couples are spinning in an emotional thunderstorm. Often there is shaming, blaming and criticizing. A power struggle ensues about who is right or wrong. If not careful, the therapist can get caught in the storm.
Pause.
Connect. See. Hear. Feel.
What is the essence of the disconnect?
Slow down… the way out is not in the story. It's in the connection which happens in The Pause.
Let's spend the day exploring The Pause and see where it takes us.
This workshop will present the concept of The Pause, demonstrations and a chance for you to PAUSE.
Pre-Conference Workshop 2: Jörg Clauer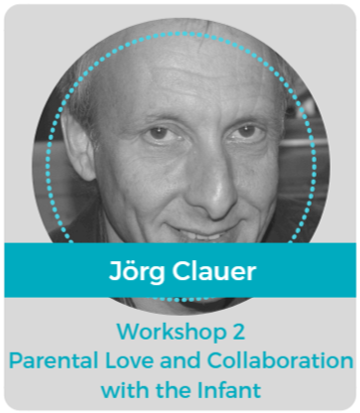 Biography
Dr. med. Jörg Clauer, born 1951 in Germany. He was trained in the first German training group for Bioenergetic Analysis, is CBT since 1984, Member of the IIBA Faculty and was a founding-member of the EfBAP. 2016 in Canada, he was member of the PDW Teaching Faculty, is member of the Curriculum Committee updating the IIBA Curriculum and trained Bioenergetic Analysis in Italy and Germany.
He first became biochemist, then physician and specialist of psychosomatic medicine, psychiatry and psychotherapy. Beside Bioenergetic Analysis he was trained in Psychodrama, Body-Enlightenment and Psychoanalysis. He worked as head-physician in specialist clinics for psychosomatic medicine and since 1999 in private practice for psychosomatic medicine and psychotherapy. Since 1995 he is teaching and writing with special interest in psychosomatics, neurobiology, intersubjectivity, cooperation and Bioenergetic therapy with couples.
You find some of his publications in the "Handbook of Bioenergetic Analysis" and the "IIBA-Journal" and some more information about the 'Primary Triangle' in: Bioenergetic Analysis 21: 17-5.
Parental Love and Collaboration with the Infant: The Significance of the "Primary Triangle" and the myth of Oedipus and his perforated feet
In Bioenergetic Analysis most of us are familiar with the importance of affect attunement and dyadic bonding experiences in early infancy as precondition for a vital emotional life. The importance of the triad – that is the 'Primary Triangle' of mother, infant and father – as an important second line of development is usually less familiar. In Bioenergetic workshops, however, we often work in a triadic setting and with bodily cooperation; and triangulation is considered as necessary not to get caught in black-and-white emotional perspectives or victim-perpetrator-experiences.
Thus the vital bodily cooperation of mother and father with their infant is tied to different physical organizing principles and fundamental for the development of a secure grounded selfhood, its prospects and our capacity for love. If the love and therefore the parents' capacity for cooperation are disturbed, then the triad will disintegrate into dyads or monads. Such breakdowns within the 'Primary Triangle' challenge the development of the infants self and may cause psychosomatic illnesses or personality disorders.
Already within pregnancy scientist can foreknow the developmental fate of the infant knowing the conceptions of his parents concerning their future collaboration in caring for their baby (co-parenting). The missing empathic and affectionate connection and collaboration of the parents can cause a faulty development within the psyche, body and expression of love and sexuality – like it caused in Oedipus his irascible temper full of hate.
In this workshop we first will look at a good grounding within yourself and within the relationship to workshop partners. This will be the basis to work in a triadic setting which should enable you to experience some of the cooperation, alliances and systemic believes within your family of origin – and maybe some of their emotional and personal unknown limitations or even painful injuries.
Furthermore you will have the opportunity to experience the effects of the bodily support of a third person helping a stuck dyad to relax in their stressful entanglement.
By the experiences in this workshop you might deepen your abilities to work with bodily cooperation within your therapeutic profession and your social life, and develop new perspectives of supervision processes. And for sure you will get information about the theoretical background and research about the 'Primary Triangle'.
Email
This email address is being protected from spambots. You need JavaScript enabled to view it.
Address
Praia de Porto Novo, TVD, 2560-100
Portugal