2-days Training Workshop - IIBA International Conference 2019
IIBA Int. Conference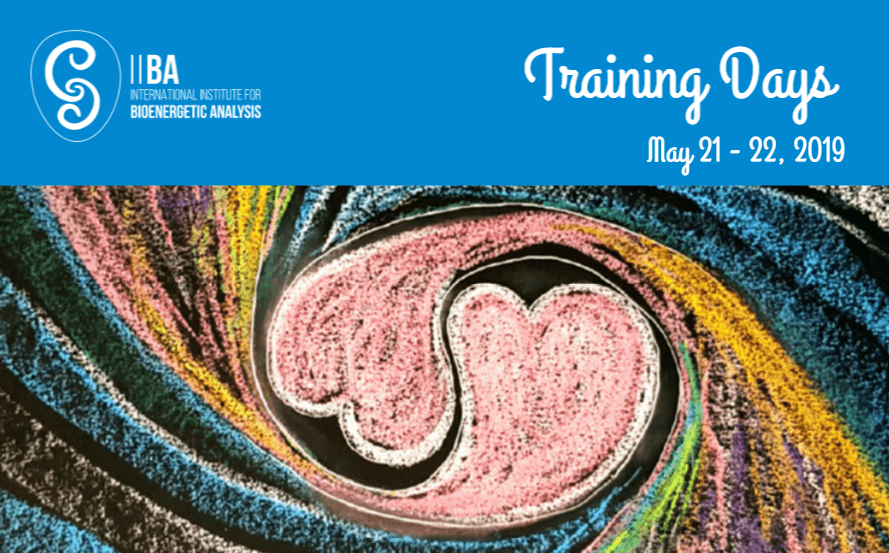 Date:
21/05/2019
00:00
-
22/05/2019
00:00
Venue: Hotel Golf Mar
25th IIBA INTERNATIONAL CONFERENCE
The Bioenergetic View of Love Healing Connection Authenticity
PRE-CONFERENCE WORKSHOPS
May 22, 2019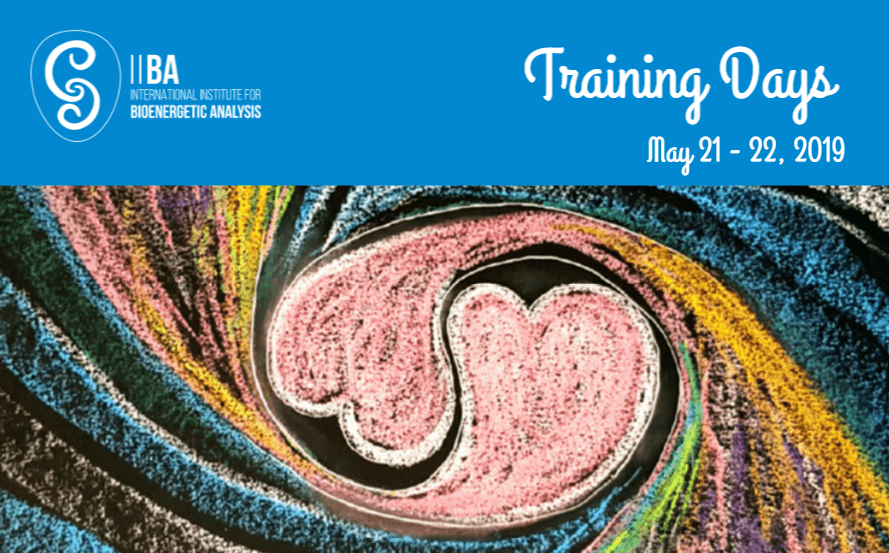 The Training Days can benefit students who may have missed a training workshop in their regular Program and would want to make up for this missed workshop by combining a 2-days Training Workshop with their registration to the 25th International IIBA Conference.
We also ask Coordinating Trainers and regular trainers who believe some of their students could benefit from this opportunity to make up for a missed workshop, to encourage them to take advantage of this new possibility.
There will be two (2) "tracks" so to speak:
one of the workshop will focus on a pre-clinical theme, for students who follow the pre-clinical level,
another workshop will focus on a clinical theme, for students who have reached the clinical level:
Pre-clinical workshop: Basic Issues of Bioenergetic Analysis by Heiner Steckel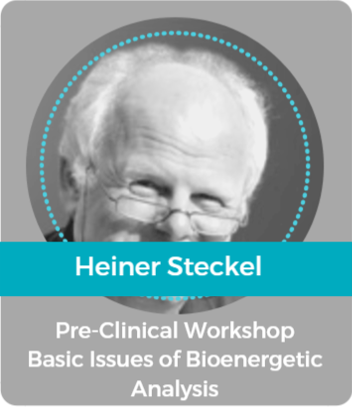 Biography
Heiner Steckel, Dipl.Päd.: I have been an IIBA faculty member since 1990 and I was one of the Cofounders of the North German Institute for Bioenergetic Analysis in 1978. For the last 35 years I have been keeping a private practice in Germany, also teaching Bioenergetic Analysis and related concepts in academic and private settings in Germany. After having attended a workshop with Dr. Lowen in 1977, I kept a close relation, having seen him for therapy and supervision. Later, I was invited to accompany him in various international Conferences as assistant - what a privilege and learning! As an international trainer I have worked and am still working in various Western and Eastern European countries, as well as in Russia, Brazil and Columbia. Meeting David Berceli in 2005 expanded both my insights on trauma and the meaning and power of the trembling mechanism in the healing of trauma and the possible application of this as a self-help tool. For the past 10 years I have been a member of the TRE®FA International Faculty and Trainer Support Team.
Basic Issues of Bioenergetic Analysis: New Developments of Neurophysiology related to Emotions and Trauma and the Significance of Self-Regulation in Bioenergetic Body-Work
In this workshop, I will invite you to touch upon several basic energetic aspects of our practice, in Grounding - Breathing - Movement - Emotional Expression, Containment and all, with a special focus on the paramount importance of the involuntary movements of vibration and pulsation.
My commitment is to encourage participants to find ways to help clients evolve from survival contractions towards self-regulated expansions and true emotional expressions. Functioning self-regulation starts out with good enough co-regulation between therapist and client in the beginning (protective contraction may often be needed before evolving towards a more organic self-regulation). Good co-regulation implies the creation of a safe space, where the therapeutic process helps the client reconnect with vital basic self-regulation.
My intention is not only to teach but also to fascinate and encourage you to get involved in this process.
1. A deeper understanding of the role of acute and developmental trauma
a. Understanding the role of acute and developmental trauma
b. Understanding its determinant role in the origin of emotional disturbances and embodied fragmentations
2. Current knowledge in anatomy, neurophysiology and psychology on the continuum of stress-to-trauma
3. Similarities and differences related to various aspects of stress and trauma
a. Acute and developmental trauma,
b. Stress and vicarious traumatization
c. Compassion fatigue and trauma
d. Particular embodiments: consequences on personal structure and dynamics, as well as relational consequences
4. Our basic theory and practice and the current findings
a. How our basic theory and practice is both validated in a new way by the current findings in psychotherapy, trauma intervention and neurobiology
b. How these current findings equally challenge us to make use of and include this deeper knowledge in the development of new bioenergetic exercises as well as in the customized applications of traditional interventions and exercises
5. The importance of Porges' Polyvagal theory (Theoretical and practical implications of Porges' theory for us as bioenergetic therapists)
Clinical workshop: The therapist self as the tool of the psychotherapeutic process: working with the transference and counter-transference by Rebeca Berger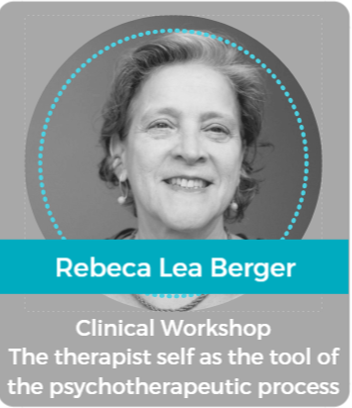 Biography
Rebeca Lea Berger, Lic.Ps. I have been a clinical psychologist since the 80's. My original clinical training was in psychoanalysis until I got acquainted with Wilhelm Reich's work and eventually, with Alexander Lowen's, which made my clinical practice much more alive as well as deeper and more effective. I was trained as a CBT in the 90's, first with Alexander Lowen himself, and I subsequently completed my training with Leslie Case, Len Carlino and Ron Robbins. My CBT group founded the São Paulo institute together with Liane Zink and since then, I have been teaching, supervising and training psychotherapists in that Institute. I became a Faculty member in 2011, and I have since been the Coordinating Trainer responsible for the Moscow Bioenergetic Certification Program. I am also interested other research areas. One of them is related to the aging process, and the acceptance of aging while keeping grounded. The second area of interest is related to the various ways we can use our Bioenergetic knowledge working with psychotic patients, which led me to participate in an interdisciplinary team in a governmental facility offering treatment to severely psychologically disturbed patients over a period of 10 years.
The therapist's Self as the tool of the psychotherapeutic process working with transference and counter-transference
The understanding that we repeat our relationship patterns is a crucial part of the psychotherapeutic process since Freud elaborated his theory about Transference.
In Alexander Lowen's theoretical and practical approach it is essential to understand the familiar patterns the patient repeats in the therapeutic setting, within the relationship with the therapist. In order to be able to recognize those patterns and to identify the patient's transference, the therapist has to be grounded in himself/herself, in his/her own feelings, as well as in his/her feelings towards the patient, moment to moment.
The therapist's grounding also implies being able to recognize his/her own counter-transferential response, which, very often, can be a valuable inner source for intuition regarding the patient's issues.
1. Preparing ourselves for being present
a. Grounding into our body and sensing our feelings and needs
b. Grounding into the group confidence
2. Transference and counter-transference at the "heart" of the psychotherapeutic process
a. Theoretical roots in psychoanalysis
b. Bioenergetic understanding of the phenomenon of transference and counter-transference
c. Deepening the understanding about the role of "repetition" in our sense of identity
3. Working with transference
a. Recognizing the "place" (familiar role) in which the patient puts the therapist
b. Bioenergetic strategies
4. Recognizing counter-transference
a. Countertransference as source for understanding the patient
b. Somatic and emotional aspects of counter-transference
c. Strategies to take care of oneself
5. Transference, counter-transference and character structure
a. Reflections on the work with transference depending on the client's character structure
b. Reflections on somatic and emotional contra-transferencial reactions on the part of the therapist depending on his/her character structure and the dynamics initiated by the client
Email
This email address is being protected from spambots. You need JavaScript enabled to view it.
Address
Praia de Porto Novo, TVD, 2560-100
Portugal

All Dates
From

21/05/2019

00:00

to

22/05/2019

00:00